It is a collection of styling, finishing, and conditioning products created from Argan oil, a core ingredient found in the southern region of Morocco. Its antioxidant-infused, nutrient-rich, and innovative formulas are unmatched and provide dramatic results.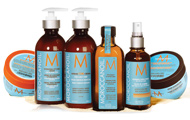 The products are rich with omega fatty acids that can help moisturize your hair without the heavy, greasy feeling. It also helps nourish the scalp and encourage dermal stem cells or hair growth.
We also offer ColorProof and DevaCurl along with other beauty products designed to enhance your hair.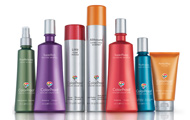 Experience smooth and frizz-free hair that maintains your hair color. We offer ColorProof Evolved Color Care to our clients, a complete line of professional luxury products designed exclusively for color-treated hair.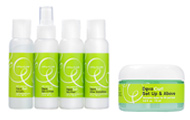 Get a hair treatment specialized for curly hair. We offer DevaCurl that utilizes botanically infused and sulfate-free technology that benefits your hair.